Congratulations to the 2018 Mentor of the Year!
We are excited to announce the winner of the 2018 Mentor of the Year contest.
Sue Delfidio
, a Senior Manager of Digital Education Solutions at Medtronic, has been named the 2018 Mentor of the Year by Nobscot Corporation's Mentor Scout division. She was nominated by
Tia Fushimi-Bain
. Delfidio has been associated with Medtronic for over 16 years. She received the highest possible rating on every judging criteria which included mentorship activities, support, networking, and end results.
Delfidio received a plaque and accolades for her outstanding contributions to her company's mentoring program powered by Mentor Scout technology.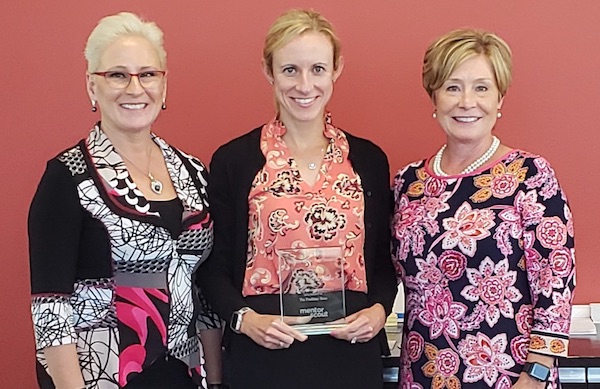 ---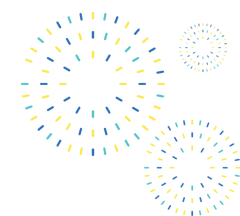 What Sue's Mentee Had To Say About Her...
Here are some excerpts from her nomination:
"I chose Sue because she was outside of the business I currently worked and offered outside perspective. Little did I know, Sue would be the best guide for my career."
"Before Sue, I had a hit to my confidence. I felt as if I wasn't smart enough, I wasn't likeable enough. I didn't have that potential in me."
"It was great to candidly speak with someone in a leadership position. Her experiences had been like the experiences I was having. It was calming and allowed me to stop the spiral I was in."
"Sue was able to offer me a perspective that fit me and my experiences. She began to point me to resources to expand my development resources that my own manager wasn't even aware of."
"With advice and encouragement from Sue - and information I got from books she recommended -- I was able to build up the courage to take an idea I'd been toying around with for many years. I wrote it down, fleshed out all the details, & approached my boss with the idea."
"I was given free-reign to transfer my current responsibilities and focus full time on my idea. I was able to turn out results and show the benefits our department was receiving. I am now given the opportunity to roll out my idea to cover other businesses as well."
"While I still have a long way to go, the mentor relationship I had with Sue was really a turning point for me personally and professionally. Her advice and encouragement really took me from wanting to be a leader and wanting progress in my career - to actively taking charge of my career, actively being a leader and pushing my career forward."
"It may seem like a small thing - a monthly meeting to meet a stranger on the phone. However, it has been such a rewarding experience for me. I tell everyone about Sue and Mentor Scout and encourage people to really find a mentor that works for them."
---
Listen To Our October 2018 Podcast

We spoke with Mentor of the Year Sue and her mentee Tia on a special
Podcast
to find out what made their mentorship so successful. Listen below to find out how you can make the most of your own mentorship whether you are a mentor, a mentee, or administer a mentoring program.
---
And Let's Not Forget About Our 2015 Winner - Watch The Video!
Watch Arvest President/CEO,
Kevin Sabin
congratulating Tina Murray on winning the 2015 Mentor of the Year award:
---
A Final Word...
Congratulations to
Sue Delfidio!
She exemplifies outstanding mentoring skills and attributes and service to their organizations.
Mentor Scout would also like to thank all of the mentees who took the time to recognize their mentors by sending in their nominations. Each one of you and your mentors are winners in your own careers and life development!
From all of us at Mentor Scout, we extend our warmest aloha to all the mentors and mentees participating in their company or association mentoring program.