Congratulations to the 2020 Mentor of the Year!
We are excited to announce the winner of the 2020 Mentor of the Year contest.
Kris Wagner
, a VP of Commercial Operations at Medtronic, has been named the 2020 Mentor of the Year by Nobscot Corporation's Mentor Scout division. He was nominated by
Rupal Ayer
. Wagner has been associated with Medtronic for almost six years. He received the highest possible rating on every judging criteria which included mentorship activities, support, networking, and end results.
Wagner received a plaque and accolades for his outstanding contributions to his company's mentoring program powered by Mentor Scout technology.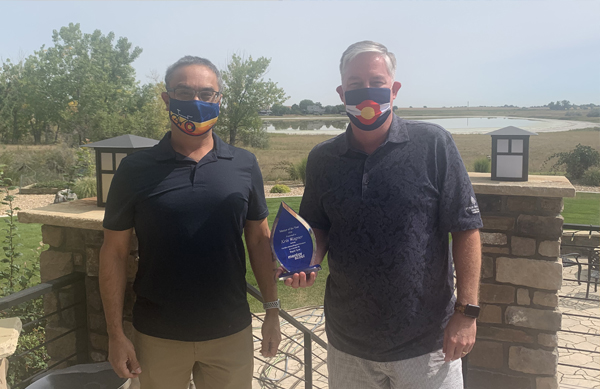 Kris Wagner (at right) - with his mentee, Rupal Ayer.
---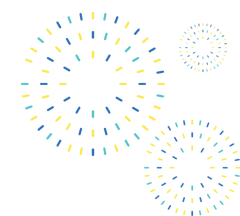 What Kris' Mentee Had To Say About Him...
Here are some excerpts from his nomination:
"For the past 20 years, I have worked at various healthcare companies ranging from startups to multinationals and had the opportunity to see true leadership up close. I have worked with men and women of integrity, character and honor that went beyond motivating their charges to inspiring them. That said, I have never encountered such an authentic leader with a passion for mentoring like Kris Wagner. His focus is always on simultaneously creating value for the mentee and the organization. Being mentored by Kris for the past 2.5 years has brought value for the organization through creation of a new business transformative function for a 90,000-person company. Concurrently, I have experienced personal and professional value by being promoted to director and asked to lead this new function. Not only is Kris deserving of a mentorship award, but he should be held up as the model for aspiring mentors."
"Through a variety of activities, Kris has shared his approach to communication, innovation scaling and leadership. Initially, Kris and I met in person quarterly, which eventually evolved into monthly meetings. This was an incredible experience because I rarely met with my own area VP and certainly not on a regular basis. My discussions with Kris were intimidating, exciting, inspiring and valuable. Each discussion was a mini MBA class. Some of these sessions included discussions about concept maturation, senior leadership consensus building, external partnerships, transformative business case architecture and proof of concept. He provided additional mentoring through his emails which contained insightful guidance and crisp lessons. The idea that a VP with his responsibility would gift me this level of mentorship bolstered my confidence and Kris investment in our shared activities was humbling."
"As a senior leader, Kris took a personal interest in sharing his skills, philosophies and leadership expertise with me. He enthusiastically provided mentorship and feedback which ultimately strengthened the organization by creating a new business transformative customer success function. His mentorship also drastically changed the trajectory of my career when I was promoted to a director and asked to lead this new organization. These are the characteristics of an award deserving, superlative mentor who has now inspired me to mentor others."
Congratulations to Kris and Rupal. Plus additional congratulations to finalist Kathleen Graziano from General Dynamics - for her second place finish from her nominating mentee Michelle Decepida. Well done!
---
And Let's Not Forget About Another Recent Winner - Watch The Video!
Watch Arvest President/CEO,
Kevin Sabin
congratulating Tina Murray on winning the Mentor of the Year award a few years back:
---
A Final Word...
Congratulations to
Kris Wagner!
He exemplifies outstanding mentoring skills and attributes and service to their organizations.
Mentor Scout would also like to thank all of the mentees who took the time to recognize their mentors by sending in their nominations. Each one of you and your mentors are winners in your own careers and life development!
From all of us at Mentor Scout, we extend our warmest aloha to all the mentors and mentees participating in their company or association mentoring program.