Congratulations to the 2016 Mentor of the Year!
We are excited to announce the winner of the 2016 Mentor of the Year contest.
Alexandria Fontanez
, an association member and mentor at NAMIC, has been named the 2016 Mentor of the Year by Nobscot Corporation's Mentor Scout division. She was nominated by
Jenisse Bouret
. Fontanez has been associated with NAMIC, the National Association for Multi-Ethnicity in Communication, since 2014. She received the highest possible rating on every judging criteria which included mentorship activities, support, networking, and end results.
Fontanez received a plaque and accolades for her outstanding contributions to her association's mentoring program powered by Mentor Scout technology. Her mentee was on hand for the award presentation, as seen in the short video below.
---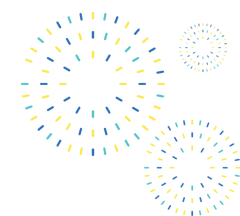 What Alexandria's Mentee Had To Say About Her...
Here are some excerpts from her nomination:
"She is kind and honest, and knows when to show me the tough love I need to push forward."
"Because of my mentor, I was able to obtain 3 internships with major media companies including Viacom (Nickelodeon) and Time Warner Cable. She motivated me to apply to the highly selective Viacom Summer Associate program and reviewed every application that I submitted."
"She not only offers me advice on my own work, but allows me to advise her when she is facing challenges."
"Alexandria has been one of the biggest blessings in my life – helping me both personally and professionally. I cannot ask for a better mentor... If Alexandria doesn't deserve this award, I'm not sure who does."
---
Category Winners / Honorable Mentions
Winners of the Mentor of the Year - Category Events include the following: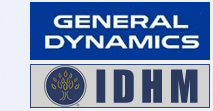 NETWORKING WINNER: Robert Olson, General Dynamics,
nominated by Lori D. Coombs
ACTIVITIES WINNER: Fraser Hay, IDHM,
nominated by Katherine Delorse Smith
---
Listen To Our January 2017 Podcast

January was
National Mentoring Month
, so we thought that this would be the perfect time to celebrate our 2016 MOY winner. We spoke with Mentor of the Year Alexandria and her mentee Jenisse on a special
Podcast
to find out what made their mentorship so successful. Listen below to find out how you can make the most of your own mentorship whether you are a mentor, a mentee, or administer a mentoring program.
---
And Let's Not Forget About Our 2015 Winner - Watch The Video!
Watch Arvest President/CEO,
Kevin Sabin
congratulating Tina Murray on winning the 2015 Mentor of the Year award:
---
A Final Word...
Congratulations to
Alexandria Fontanez!
She exemplifies outstanding mentoring skills and attributes and service to their organizations.
Mentor Scout would also like to thank all of the mentees who took the time to recognize their mentors by sending in their nominations. Each one of you and your mentors are winners in your own careers and life development!
From all of us at Mentor Scout, we extend our warmest aloha to all the mentors and mentees participating in their company or association mentoring program.