Congratulations to the 2019 Mentor of the Year!
We are excited to announce the winner of the 2019 Mentor of the Year contest.
Uli Jaschek
, a Director of Product Marketing at Robert Bosch LLC, has been named the 2019 Mentor of the Year by Nobscot Corporation's Mentor Scout division. She was nominated by
Lauren Iwema
. Jaschek has been associated with Bosch for over 18 years. She received the highest possible rating on every judging criteria which included mentorship activities, support, networking, and end results.
Jaschek received a plaque and accolades for her outstanding contributions to her company's mentoring program powered by Mentor Scout technology.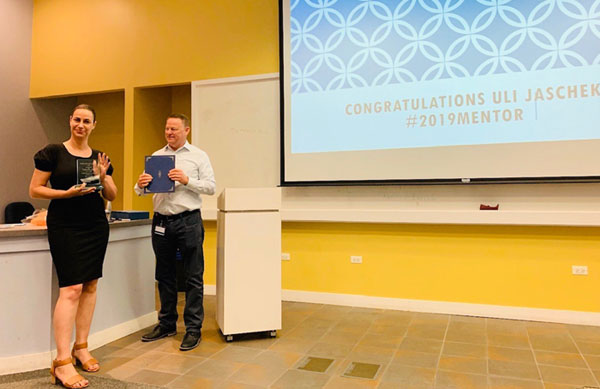 ---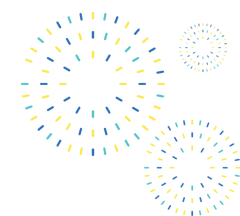 What Uli's Mentee Had To Say About Her...
Here are some excerpts from her nomination:
"Uli carved out time in her schedule to meet each month to discuss current challenges I faced in the path to goal attainment. After each meeting, I came away with clear action items that directly improved this path."
"I especially benefitted from Uli's nonchalant approach to leadership. This approach bolstered trust in my own instincts and abilities. She coached me on several presentations I was nervous about, resulting in improved confidence and assertiveness - both in the moment and beyond."
"While my mentor and I sit in different locations, she still found a way to direct me towards taking advantage of the networking opportunities available to me (i.e. Women@Bosch events... making the most of diversity in informal peer groups... and seeking out ways to get in front of leadership within my division)."
"Uli opened my eyes to the importance of focusing on my career at all times."
"At the beginning of our mentorship, I was concerned. Assertiveness and confidence come so naturally to Uli, I was worried that I wouldn't have clarity on how to 'level-up.' Yet, it was clear after our first few meetings that Uli said to 'just own it'. Her 'You-have-what-it-takes-approach' was more beneficial - than trying to achieve my desired end results through ploys or tactics."
"Because of Uli's guidance, I walk into business situations with a calmer demeanor - knowing that I have all that I need to succeed."
"Mentor of the Year? Absolutely! Uli is a strong, confident woman who coaches others towards owning their career. Every young professional woman needs a Uli in her corner."
---
And Let's Not Forget About Our 2015 Winner - Watch The Video!
Watch Arvest President/CEO,
Kevin Sabin
congratulating Tina Murray on winning the 2015 Mentor of the Year award:
---
A Final Word...
Congratulations to
Uli Jaschek!
She exemplifies outstanding mentoring skills and attributes and service to their organizations.
Mentor Scout would also like to thank all of the mentees who took the time to recognize their mentors by sending in their nominations. Each one of you and your mentors are winners in your own careers and life development!
From all of us at Mentor Scout, we extend our warmest aloha to all the mentors and mentees participating in their company or association mentoring program.